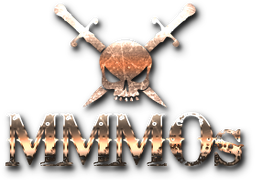 Member Since []
Recent versions of NVidia graphics cards use NVidia GeForce Experience, a software app that tries to optimize settings for games based on your hardware.

Presently NVidia does NOT recognize Star Citizen as a game and it doesn't know what graphics settings to use.

On my brand new Razer Blade 14" (2014) laptop, with the best laptop GPU presently available in any machine (GTX 870M) I was seeing TERRIBLE performance trying to run SC even at measly resolutions. The reason is NVidia's software.

It's GPU autoselect (the default setting) chooses the on-board (crappy) GPU for applications that it does not recognize as games. While this is usually OK, and saves quite a lot of power when running ordinary apps like web browsers and the like, it proves to create abysmal performance for GPU-intense apps like SC.

How to fix it:

- Right click desktop
- Nvidia Control Panel
- 3D Settings > Manage 3D Settings
- Click the "Program Settings" tab under where it says "I would like to use the following 3D settings"
- Under "Select a program to customize", choose starcitizen.exe.
-- Note: If it isn't showing up for you (it wasn't for me) then click the Add button and navigate to where you installed it (e.g. for me C:\Games\Star Citizen\starcitizen.exe)
-- Note: You don't need to set up the starcitizenlauncher.exe, who cares what GPU that runs on. The game itself is all that matters.
- After selecting starcitizen.exe as the program, change the next drop-down box ("Select the preferred graphics processor for this program") to be "High-performance NVIDIA processor"
- Click Apply button in the bottom right
- Startup SC, crank your graphics settings way up, enjoy.

Before fixing, I was virtually unable to run SC at the lowest of the low graphics settings. That's how bad the on-board Intel GPU is.

After fixing, I can run SC at the highest res my screen supports with highest graphics settings and it is smooth and responsive. I'm literally running at close to 3200x1800 resolution and it looks gorgeous.

Hope this helps someone.