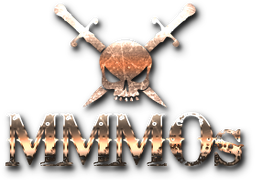 Last updated: November 19, 2014
Acceptance of Agreement
When signing in to Star Citizen (starcitizen.mmmos.com), completing the Registration Process or posting any content you are agreeing to this Agreement. This Agreement may be updated from time to time. Your continued use of our services signifies your binding acceptance of the changes. If any part of the Agreement or any future changes to the Agreement are not acceptable to you, you may cancel your Service. Your continued use of that service means that you accept the Agreement.
You must be at least 13 years of age to use this Web site. Persons under the age of 13 MUST obtain a parent's or guardian's permission prior to using this Web site.
Terms of Service
By using this website you agree to the Terms of Service and Privacy Policy
Service Changes
Star Citizen (starcitizen.mmmos.com) reserves the right to change or discontinue, temporarily or permanently, the Sites and Services at any time without notice. You agree that Star Citizen (starcitizen.mmmos.com) will not be liable to you or any third party for any modification or discontinuance of these Sites and Services.
Content
Star Citizen (starcitizen.mmmos.com) information comes from various sources. User generated content, and content created by us. We aim to provide you with the best quality content available for the topic, however Star Citizen (starcitizen.mmmos.com) cannot verify or endorse any of the content, and it is for informational purposes only.
Any of the Content (Videos, Text, Comments, Images, Layouts or Other Materials ('Content')) that you publish to Star Citizen (starcitizen.mmmos.com) remains your own. You retain all ownership rights in such Content, and you may continue to have the right to use your Content in any way you choose, if you originally did so.
We actively monitor content on the site, however you may be exposed to content that you might find indecent, offensive, objectionable or inaccurate and you bear all risks associated with using that content. We have the right, but not the obligation, to remove any content that may, in our sole discretion, violate these Terms or that is otherwise objectionable.
Conduct on Our Sites
When requested you will provide us with true, accurate, current and complete information. You will update your registration details to keep them current, accurate and complete.
Do not disclose your password to anyone. You may not use anyone elses account or password to use this site. You must notify us of any unauthorised use of your passwords or accounts or any other breach of security.
You agree not to copy, modify, rent, lease, loan, sell, assign, distribute, reverse engineer, grant a security interest in, or otherwise transfer any right to the technology or software underlying our sites or the Services.
Without limiting the foregoing, you agree that you will not use our sites to take any of the following actions:
Defame, abuse, harass, stalk, threaten, or otherwise violate the legal right of others;
Publish, post, upload, e-mail, distribute, or disseminate (collectively, Transmit) any inappropriate, profane, defamatory, infringing, obscene, indecent, or unlawful content;
Transmit files that contain viruses, corrupted files, or any other similar software or programs that may damage or adversely affect the operation of another person's computer, our sites, any software or hardware, or telecommunications equipment;
Advertise or offer to sell any goods or services for any commercial purpose unless you have our written consent to do so;
Transmit surveys, contests, pyramid schemes, spam, unsolicited advertising or promotional materials, or chain letters;
Download any file that you know or reasonably should know cannot be legally obtained in such manner;
Falsify or delete any author attributions, legal or other proper notices or proprietary designations or labels of the origin or the source of software or other material;
Restrict or inhibit any other user from using and enjoying any public area within our sites;
Collect or store personal information about other end users;
Interfere with or disrupt our sites, servers, or networks;
Impersonate any person or entity, including, but not limited to, a Star Citizen (starcitizen.mmmos.com) representative, or falsely state or otherwise misrepresent your affiliation with a person or entity;
Forge headers or manipulate identifiers or other data in order to disguise the origin of any content transmitted through our sites or to manipulate your presence on our sites;
Take any action that imposes an unreasonably or disproportionately large load on our infrastructure;
Engage in any illegal activities.
Disclaimers
Some contents on our sites, including but not limited to, articles, videos, images, pictures have been collected from the Internet or have been sent to us by our users. We respect the intellectual property of authors and creators and every attempt has been made to make sure that they are free use or public domain. If you notice copyright violation on this web site, please contact us here and we will resolve the matter. Of course, it is not our intention to infringe your copyright. The accuracy, reliability, completeness, quality or timeliness of any information cannot be guaranteed and we are not responsible for any errors or omissions or for results obtained from the use or misuse of this information.
We disclaim any responsibility for the deletion, the failure to store, the misdelivery, or the untimely delivery of any information or material. We disclaim any responsibility for any harm resulting from downloading or accessing any information or material on the Internet using search results from our sites. We disclaim any responsibility for, and if you subscribe to one of our fee-based services you will not be entitled to a refund as a result of, any service outages that are caused by our maintenance on the servers or the technology that underlies our sites, failures of our service providers (including telecommunications, hosting, and power providers), computer viruses, natural disasters or other destruction or damage of our facilities, acts of nature, war, civil disturbance, or any other cause beyond our reasonable control.
We do not warrant that our sites will be uninterrupted or error free. In addition, we do not make any warranty as to the content on our sites. Our sites and their content are distributed on an 'as is, as available' basis. Any material that you download or otherwise obtain through our sites is done at your own discretion and risk, and you will be solely responsible for any potential damages to your computer system or loss of data that results from your download of any such material. Neither we nor any of our partners makes any warranty that
(i) our sites will meet your require- ments,
(ii) our sites will be uninterrupted, timely, secure, or error free,
(iii) the results that may be obtained from the use of our sites will be accurate or reliable,
(iv) the quality of any products, services, information, or other material that you purchase or obtain through our sites will meet your expectations, and
(v) any errors will be corrected.
Neither we nor any of our partners makes any warranties of any kind, either express or implied, including, without limitation, warranties of title or implied warranties of merchantability or fitness for a particular purpose, with respect to our sites, any content, or any of our services, tools, products, or properties. You expressly agree that you will assume the entire risk as to the quality and the performance of our sites and the accuracy or completeness of its content.
Neither we nor our partners shall be liable for any direct, indirect, incidental, special, or consequential damages arising out of the use of or inability to use our sites, even if we have been advised of the possibility of such damages.
The site contains an advanced comment + posting system through which users may voice their opinions.
All comments and content posted are the personal opinions of the commenter, not of Star Citizen (starcitizen.mmmos.com). Star Citizen (starcitizen.mmmos.com) will not be held responsible for any comments which are intended to damage a game, developer or publisher's image. These comments are freely expressed by the commenter and will not be deleted by us unless a comment contains a lot of vulgar language or sexual related references towards an artist. By commenting or posting content you agree to be solely responsible for the content of all information you contribute, link to, or otherwise upload to the site and release Star Citizen (starcitizen.mmmos.com) from any liability related to your use of the site. You also grant to Star Citizen (starcitizen.mmmos.com) a worldwide, perpetual, irrevocable, royalty-free and fully-paid, transferable (including rights to sublicense) right to exercise all copyright, publicity, and moral rights with respect to any original content you provide.
If you believe that your intellectual property rights have been violated by Star Citizen (starcitizen.mmmos.com) or by a third party who has included material on our sites, please provide the following information.
A page link to the content that is copyrighted
A description of the copyrighted work
Your contact details or email address.
A statement that you have a good-faith belief that the use is not authorized by the copyright or other intellectual property rights owner, by its agent, or by law;
A statement by you under penalty of perjury that the information in your notice is accurate and that you are the copyright or intellectual property owner or are authorized to act on the owner's behalf;
If you have any questions about this agreement you can contact us here.