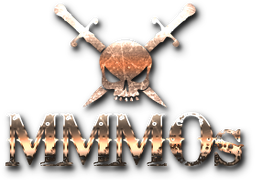 Member Since []
The X-38 Sundagger
Thanks to some freshly forged tech alliances with an unannounced alien species, it comes complete with operational lightning guns (available in a range of power levels from playfully sparky to devastating hull splitting death rays).
7 Aug update:
6 Aug update:
11 July update:
11 June update:
10 June update:
31 May update:
2 May update:
6 April update, Airbrakes mark 2: Think of them like hackles on a dragon. Could the X-38 be renamed to become the Sun Dragon? :)
6 March update:
Here are some new renders with decals added, a bit more engine detail and new, more subtle landing lights.
28 Feb update:
Here are some new renders of the landing lights and upgraded piping around the raygun area and body (also a better look at the upgraded aerospike engine):
14 Feb update:
I've been putting some more thought into the rear section, since that's what you will see a lot if you're playing from an exterior view and I want this machine to be **** from head to toe. :) This has led me to make a subtle but necessary change to the base of the fins. After researching real rockets, specifically the V2 and the A4, I've noticed the fins actually blend into the body for added strength. This and a craving for a more futuristic appearance to balance the organic curves of the front headlight panels has led me to ditch the chunky fin base altogether (which had intersecting geometry and jaggedy bits from the rear view). Even though it's slimmer, it would be stronger due to the curve.
11 Feb update:
Wallpaper Nbr 2:
7 Feb update:
Wallpaper Nbr 1:
2 Feb update:
Okay, here it is. I started this a few days ago so it's very WIP but the final will be just as minimalist, though more detailed and tighter like the ship. "Launchpad Hangar", perhaps?
1 Feb update:
here is the latest model with tightened up cutlines and rounded chamfers down the fuselage. This change is as subtle as it gets.
28 Jan update with exterior panelling rebuilding/tweaking:
24 Jan update with interior shots:
3 Jan mini-update:
I thought I'd upload my WIP for the "shuttle" colour scheme. I may not go ahead with that one but just to give people an idea how the X-38 could look with a matte paintjob (needs decals etc).
14 December update:
I'm still working on the cockpit so what better time to show a pic of something other than the cockpit. :)
Here's the 'Dagger in Cloud City colour scheme. Lando's next ride. ;)
6 December Update:
First pilot's eye view from cockpit! :D
This is the view straight ahead you would expect to see piloting the ship (facing the aiming HUD/reticule). I have dropped in some CIG readouts on the bottom screens too (they're not in the second pic due to sleep requirements, up late again).
The second pic is to demonstrate the handy bottom windscreen.
17 November update:
I hadn't done a red and gold render since I did the extra body styling so here's how things are looking for the more flashy starfarers:
16 November update:
Gatling guns, a new addition. : D Foour gatling guns.....
11 November update:
Here is the updated ship with thrusters placed optimally for agility in racing and fighting. More pics to come...
(hirez at my site)
Below is the bare metal version evolution with decals and the final thruster layout.
And more racing red, white and blue:
21 October update:
Fully mechanically functional (with hydraulics and other fancy bizzo) landing gear! :D