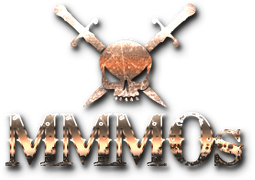 Member Since []
Hey everyone,

started flying a few days back and quickly noticed that flying this sort of game (pretty much my first sim that i seriously play, apart from a quick stint back in the day playing Retaliator) with mouse & keyboard feels as smooth as a clockwork play-by-play. With that in mind, i think the time has come for me, given that i do want to play star citizen seriously, invest in a decent entry level joystick OR HOTAS.

Gotta be honest of course, a kick-*** HOTAS looks mighty fine. The feel of the throttle & joystick seems to me like it'd be the ultimate immersion. Budget is between 50-200$. I'm not averse to spending money if it's worth it, but i do want to avoid over-spending unecessarily.

I've done some research and reached the following options:

* Thrustmaster 16000M Flightstick - about 50$.
* Saitek X55 Rhino HOTAS.

I know, completely different price classes right? I know the negative comments about the Saitek products and their durability, makes me a little hesitant, but it seems the X55 is a bit better than the X52 with regards to quality. The 16000M would lack a thruster, and i wouldn't be able to get one for less than the cost of the X55.

Basically, should i grab a joystick and learn it first, or should i go for the HOTAS right away and just keep it, and get used to the Thruster/Stick combo, especially considering reviews that mention that the X55 has enough buttons to please even Star Citizen.

Opinions welcome!