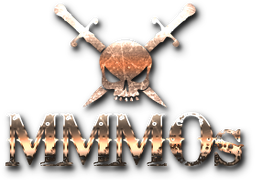 Member Since []
So, yeah, I know, I tend to do a lot of block outs and nothing is entirely complete yet. LOL! But I can't help it. :) When I have a design in my head/paper I have to test it in 3D. Plus I also was working on my Whiplash and getting frustrated at that design (Partly because the file was acting up a bit and I lost some of the alignment).
Anyhow, there are a couple nice modded racers that have been posted, and the Whiplash was the closest thing I had to one. I decided to make a new concept model to start with for a racer or light fighter. The Puma Racer / Light fighter. The cat not the shoe. :) Enjoy and constructive feedback is always welcome.
Some of the history behind the Puma...
---------------
Nearly drowned out by the sounds of the external artillery fire and groaning of the frigates hull, Lt. Hope and Captain Darloa briskly trotted across the bay amidst the calamity.
Lt. Hope raised her voice above the ruckus "We're down to 3 Gladius and a Hornet for point defense. We're also completely vulnerable on the aft and port, Captain. Shielding is minimal.." She wistfully shook her head. "We have got to trim that attacking force down. We need more fighters..period."
The tone of the battle was very grim indeed. They were running out of options. Captain Darloa looked to that dark corner of the bay that had been sealed off for repairs and remembered... "Lieutenant, come with me, It's gonna be a long shot but I have an idea. I need your best pilots."
The X-0 Puma....A handful were left from the initial bid. Small, light and unable to carry the artillery that a normal light fighter would, it was an option even though the UEE didn't pick up the contract. They were left here on board. The Puma's main critique was the thought that 'It borrowed too much from the current racing scene' and focused too much on speed and agility rather than firepower. Yet in the right hands, its maneuverability and powerful engines were a combination to be reckoned with. Nothing a little 'aftermarket engineering' couldn't fix the Captain surmised. Maybe her past was finally going to be a positive this time. Those Gatling cannons may have set her back a few credits, but the pay off could very well mean the difference between life and death.
---------------