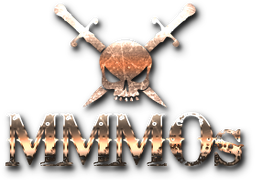 Member Since []
Ok, so before people jump on me telling me to buy a PC, I
will
buy a PC but only when the game is released in 2 or 3 years or whatever as the performance of graphics cards will probably double in that time and I wanna get a rig that will work with 4k at a solid 90fps!
In the meantime I have spent some time devising the ultimate performance tweaks to get the game to run on my work laptop (Intel HD 4000 integrated graphics, 8 Gig of RAM) and thought other people might be interested in the results.
Before these tweaks it was unplayable at less than 10fps, with them I get about 20-25fps in Arena Commander which is just smooth enough to be playable, and 20-40fps in the hangar.
Things to note:
1) These settings are as extreme as you can get whilst remaining playable e.g. textures are blurry, dynamic shadows/lights are non-existant, detailing on objects is either poor or the object isn't rendered at all (don't be surprised if the ships are missing large parts from them :)) but the HUD works (well enough) so that it doesn't affect aiming and the framerate is just good enough so that it's not impossible to aim.
2) The holo table doesn't work
Setup instructions:
1) Open star citizen, change the graphical settings to lowest and set the resolution to 800x600 (you won't be able to read all the hud text but once you're flying around it's really not that bad)
2) Close star citizen, and add the following to
gamepath\StarCitizen\CitizenClient\user.cfg
(create the user.cfg file if it doesn't exist):

; Enable console
Con_Restricted = 0
; System setting defaults
sys_spec_GameEffects = 1
sys_spec_ObjectDetail = 1
sys_spec_Particles = 1
sys_spec_Physics = 1
sys_spec_PostProcessing = 1
sys_spec_Shading = 1
sys_spec_Shadows = 1
sys_spec_Sound = 1
sys_spec_Texture = 1
sys_spec_TextureResolution = 1
sys_spec_VolumetricEffects = 1
sys_spec_light = 1
sys_spec_texture = 1
sys_spec_sound = 1
sys_spec_Quality = 1
; Rendering settings
cl_FOV = 70
r_DrawNearFOV = 70
pl_movement.power_sprint_targetFOV = 70
r_MotionBlur = 0
r_ColorGrading = 0
r_SSReflections = 0
r_HDRBrightLevel = 0
r_HDRBloomRatio = 0
r_TessellationMaxDistance = 0
r_ssao = 0
r_ssdo = 0
r_FogShadows = 0
e_ShadowsMaxTexRes = 4
e_ShadowsResScale = 0.1
e_GsmCache = 1
r_TexMaxAnisotropy = 0
r_VSync = 0
e_ParticlesShadows = 0
r_DepthOfField = 0
g_radialBlur = 0
r_ChromaticAberration = 0
r_Sharpening = 0
r_DeferredShadingAmbientLights = 0
r_HDRGrainAmount = 0
r_PostProcessEffects = 0
r_PostProcessFilters = 0
r_PostProcessEffectsGameFx = 0
r_HDRRendering = 0
r_TexMinSize = 0
r_TexMaxSize = 4
r_TexResolution = 0.1
r_Reflections = 0
r_RefractionPartialResolves = 0
r_Refraction = 0
r_EnvTexResolution = 0
r_DetailTextures = 0
i_mouse_smooth = 0
i_mouse_accel = 0
r_ParticlesMotionBlur = 0
e_LodRatio = 0.2
; e_ViewDistRatio: Set to 1 if you don't mind losing important parts of the hud e.g. arrow pointing to targeted enemy
e_ViewDistRatio = 40
e_ViewDistRatioCustom = 12
e_ViewDistRatioLights = 5
e_ViewDistRatioDetail = 0.1
e_MaxViewDistSpecLerp = 0.1
e_MergedMeshesInstanceDist = 0
e_MergedMeshesViewDistRatio = 0
e_ParticlesForceSoftParticles = 0
e_ParticlesObjectCollisions = 0
e_GI = 0
e_DecalsLifeTimeScale = 0
ca_AttachmentCullingRation = 50
e_DecalsAllowGameDecals = 0
es_DebrisLifetimeScale = 0.1
r_FlaresTessellationRatio = 0.1
r_SilhouettePOM = 0
e_ParticlesQuality = 1
r_ParticlesHalfRes = 1
r_ParticlesTessellation = 0
; r_TexturesStreamPoolSize: how much video card memory to dedicate to storing textures that get streamed in. 0 gives you blurry textures but best for performance, otherwise delete and let cryengine handle this value
r_TexturesStreamPoolSize = 0
e_ParticlesMaxScreenFill = 16
e_GsmLodsNum = 1
e_MaxViewDistance = 1
e_Clouds = 0
r_TexturesStreamingSkipMips = 1
e_CharLodMin = 100
e_Decals = 0
e_DecalsAllowGameDecals = 0
e_DynamicLights = 0
e_Fog = 0
r_Gamma = 5
;sys_maxfps = 22 uncomment if you prefer a slower but steady framerate

Screenshots
http://www.dumpt.com/img/viewer.php?file=c9iibdtqccwi53ttyp67.jpg
http://www.dumpt.com/img/viewer.php?file=d5zp97v3be1h3ugp6n6d.jpg
http://www.dumpt.com/img/viewer.php?file=yzvy1ri2wjairlakazw4.jpg
http://www.dumpt.com/img/viewer.php?file=iiokqyspp8rzd8vv3d8f.jpg
Sources
http://docs.cryengine.com/display/CRYAUTOGEN/Home
http://www.tweakguides.com/Crysis3_12.html