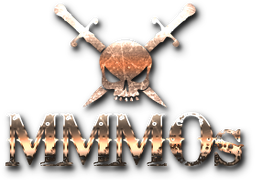 Member Since []
Hey everyone, I made an X55 Rhino profile for Arena Commander if anyone would like to try it. Apparently, only the basic functions were implemented to the X55 Rhino out of the box, so I remapped all of the buttons to keyboard strokes.
edit: I have yet to figure out how to bind a key to Cycle Missiles as currently it is listed as mouse wheel, however the mouse wheel is actually used for focus on and off. Once they map a key to Cycle Missiles I will add it to my profile where it is currently listed.
edit 2: Fixed the broken eject button lol (supposed to be alt+L lol), also added in controls for shield augmentation (thanks to
@Fourvel
).
edit 3: Fixed the strafe buttons on the throttle to strafe on command without having to press the decoupled mode button every time. Now every time you press and hold a strafe button, the sequence will: press and release caps lock (engaging decoupled mode), repeat strafe button, then upon release it will press and release caps lock once more.
edit 4: Reference cards are color coded for quicker and easier reference!
edit 5: For anyone who is also having issues with Arena Commander not properly seeing the stick in game or failing to accept the X55 profile, I've found a fix.
edit 6: Added a decoupled strafe profile for anyone interested in trying the original game mechanics.
In game, perform the
CIG workaround
. I pointed it to the StarCitizen/CitizenClient/Data/Controls/Mappings/layout_hotas_x55. Afterwards, the game would recognize my stick and throttle, but it still would not accept my profile. Next, I made a backup of the layout_hotas_x55 xml, then modified the original file. Basically, I deleted every function in the xml other than the throttle binding. Now my profile works like a charm again.
link to the fixed xml:
https://drive.google.com/file/d/0B4ku70Km1WFzN0tkcTBsSWl0X28/edit?usp=sharing
edit 6: Just select all text in the profile and paste it into notepad and save as a .pr0 file. Save it to your profiles folder typically (Win 7) C: / Users / Public / Public Documents / Mad Catz / X55-Rhino. *Do not select the numbers on the left of the text. Keep the cursor to the right of the numbers when selecting the profile text*
http://www.mediafire.com/view/vsb0u6tf0m5bxmn/Arena_Commander.pr0
I made an additional profile with Fire Groups 1 + 2 both on the trigger and Fire Group 4 added to the pinky button. Also moved the afterburner to the sbk switch, moved fire group 3 to the old afterburner button, and moved interact with HUD to the old fire group 3 button:
https://drive.google.com/file/d/0B4ku70Km1WFzMjU3aUMxUUFjMmM/edit?usp=sharing
Also try out my
Voice Attack profile
. Goes great with a HOTAS!
*Decoupled Strafe* (Standard game strafing mechanics)
https://drive.google.com/file/d/0B4ku70Km1WFzbFY1cmRiZDBOeUU/edit?usp=sharing