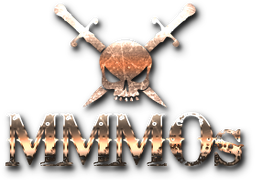 Member Since []
Hi all
I was looking around the web but I could not find any good "real life" reviews of the 5820k vs older sandy CPUs in 1440p.
After several weeks of research I decided to upgrade to the X99 platform and now I want to share the results with you guys.
My 2500k is running SC on 80-100% load under normal conditions... what does that mean:
Usually reviewers test hardware on fresh installed systems with no additional software installed or running in the background.
This kind of test method will deliver "clean data" which you can easily compare but on the other hand they don't reflect "real life" scenarios.
I will perform the test by running the following Software in the background :
-Chrome with 10 tabs open (same site with some flash)
-TS3 with 3-10 people in my channel
-Skype
-MSI Afterburner
-Razer Synapse
-Corsair Link
-Logitech Gaming Software
-Windows Resource Monitor
-Dropbox
This comparison will be between
I5 2500k @ 4.7Ghz / 16Gig RAM 1333 7-7-7-21 / Asus Maximus GENE-Z
VS
I7 5820K @ 3.3-4.0Ghz / 16Gig RAM 2133 15-15-15-36 / ASRock X99 Extreme4
Components that remain identical
AMD 290 @ 1Ghz
Win 8.1 on 840-256Gig EVO (SATA 6) [Anti ageing update done]
SC on 840-256Gig (SATA 6)
Crossover 27" 2560x1440 @ 60Hz
Well let´s skip the bla bla and get to the first results :)
SC start-up times RY Hangar in seconds
With +21 Sec for the stock 5820k we can clearly see the raw loading time is all about single core performance,
@4Ghz
the 5820k does a lot better and can go on par with the 2500k in texture loading time.
Spawn-point fps in RY hangar Cutlass Blue
While the 2500k is clearly at his limit we can start to see the advantage of having 6 cores +HT, 100% load vs 27 doesn't require any further discussion :)
Watching the Constellation Andromeda
Walking sideways while watching the Aurora
Also in these two tests we can see that the 2500k manages to max-out the GPU but is clearly reaching his limits.
Battlefield 4 @ Mantle very high multiplayer 64 slot
The multicore optimized Frostbite engine shows us what to do with all does cores, 57vs75 minimum FPS are clearly a big step forward. Overall the game feels more fluid and the loading time of the maps has also decreased a bit.
The 2500k
Man what a CPU! I just love it.
I had this beauty for 4 years surviving 2 boards,3 GFX card generations and all that running @4.7Ghz from day one.
That being said the 2500k with his 4 cores and no HT is clearly reaching his limits when it comes to multi-thread optimized applications and after I updated to 1440p I really feel that the boundaries of this CPU have been reached.
The 5820K and X99 platform
A 2500k with 6 cores + HT on a board with Quad channel Ddr4 RAM, full speed M2 slot and plenty of PCIE3.0 lanes, does that sound good? :D Well that's basically what you get.
The single thread performance has not really gone anywhere since sandy-bridge and the 5820k makes no exception here. The benefits really come from the additional cores and the X99 platform by itself.
Thoughts
You own a Sandy-bridge/Ivy-bridge/Haswell 4cores +HT on 4.5Gz or more? Stop Looking, keep your system.
Should you be looking for an upgrade from something older or slower I really commend the X99 platform over the Z97.
Z97:
Not really new features since z68!
M2 slot to slow
Only 16 lanes PIE3.0
CPU performance stuck since Sandy-bridge
Platform life mid 2015
X99:
DDR 4
Full speed M2 slot
Plenty of PCIE 3.0
6-8 Core CPUs
Platform life over 2016
Price comparison
Prices in Germany (www.geizhals.de)
The price difference (~200€) is high but if you are looking for an enthusiast system there is really no way around X99.
Final words
English is not my native language and by far not my best one!
Grammar and typo corrections are more than welcome.
Ciao
Z-e-N