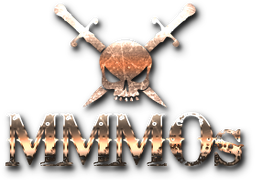 Member Since Mar 29, 2015, 12:25 am [8 years]
Edit: Credit added for Shadow0680
hi all,

I've noticed nothing Babylon 5 related has not been mentioned as a possible mod for SC, so hopefully this is not a double post :P.

I've always loved the show personally although the CGI back then was not great, It WAS cutting edge for the time and I feel made great strides in the Sci-fi genre and in the story telling.

Myself and a few other backers have decided to band together and attempt to try and create a MOD based on Babylon 5 for the Star Citizen universe.

Therefor we are looking to gauge interest in a potential Babylon 5 mod and how well it would be received in the general community.

For your viewing pleasure I have included some of the FIRST PASS renders of the Babylon 5 Station, we have been working on.



Babylon 5 Station


A closer look at the dock



We hope you like what you see, More images will be posted in this thread as the work is improved and refined.
Please be aware we are not experts and still have a lot to learn, Constructive criticism is always welcome as it will improve the quality of the finished product.
127 views.
0 replies.
Posted by Shadow0680 8 years ago Mar 29, 12:38 am
Hey, I just noticed your post regarding the B5 mod. I hope you know that this is my work your showing and hope you are not trying to take credit for work i'm doing on the Babylon 5 mod.
https://forums.robertsspaceindustries.com/discussion/186310/babylon-5-mod-underway-looking-to-gauge-interest/p1
Yes I am attempting to create a Babylon 5 mod for Star Citizen with a few other artists, Yes I appreciate you Showing off what is going on to other sites. However if you plan to show it off on sites other than the official CIG website Please credit its original Author. its Shadow0680 thats a capital S :P.
The mod has actually moved on with the station going into engine (Updates on the official RSI forums and in link provided).
No disrespect intended but I feel I have to protect my work from anyone wanting to claim it as their own.