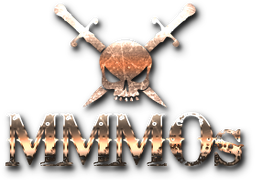 Member Since []
Alexander Advanced Weapons Class Destroyer.----UPDATE----
fc03.deviantart.net/fs71/f/2014/210/9/e/hullmockup149_by_santobell-d7sqo86.png
----UPDATE----
Texture Test second pass.
7:35pm 24/07/2014
----UPDATE----
4K Link
----UPDATE----
Do you guys like Youtube and Twitch I do and the fellas over at the Galactic Inquiry did a small feature on the ship here's the link :
Galactic Inquiry
Latest Render Grab with a lot of up detail work, so much still to do!
----UPDATE----
4K Link
----UPDATE----
This is the first test of the baseline metal texture, it's scatter is too large and I need to adjust it down in photoshop to reduce the sand paper look it's given the ship, it's also shiny but that is due to my settings I'm looking at what catches the light so I can work the best locations for detail and greebs.
I'll be adjusting the texture and adding some further detailing later today so expect a new render shortly.
Cheers guys!
4K Link
----UPDATE----
So I figured it's time to update post zero, so much has changed over the months with this ship, from a near catastrophic server crash that lost the original data files to fan voted changes and submissions to the ship including Hangar decks and utility craft. I started this project with a simple Rail-gun then the ship slowly formed around it.
From a simple and boxy low poly model into the mighty ship I'm, with the help of the communities support and amazing suggestions and ideas are building today.
Please remember that much is still to change even the weapon load-outs are still hazy and many rooms have been added then removed or moved the ship is in constant flux as we tweak, edit and improve every detail every step of the way.
I will leave the old images in place, I want everyone to see where we are and where we came from and if you have a suggestion please feel free to let me know as every new idea brings the ship not only closer to completion but improves the design, in the end after all I want you guys to be able to crew this as a mod on your private servers or planets align in the verse
(I think every modder in the forums dreams of this last goal).
So here are the latest images of the Alexander... Enjoy!
----UPDATE----
4200 X 1800 Link
----UPDATE----
4K Link
----UPDATE----<u>Don't forget to vote below for the variants!</u>
Exterior work is really coming together now it's all about details and AA coverage now!
4K Link
4K Link
----UPDATE----
Lots still to do but she's coming along nicely and at good pace!
4K Link
----UPDATE----
Big Pic
Widescreen Wallpaper.
----UPDATE----
4K Link
----UPDATE----
4K Render (quick 30 minutes)
----UPDATE----
4K Render
----UPDATE----
4K Render
----UPDATE----
3200 Link
----UPDATE----
1900 Link
1900 Link
1900 Link
Unfinished interior section grab.
1900 Link
Latest image for the project is an in-engine test of the mesh this is untextured and more to make sure that what is being produced can indeed fit in-engine.
Here is part of the bridge.
Below is the original Post:
Twin rail cannons a bunch of missiles and a single Assault boat/Captains yacht for diplomatic or Boarding actions.
Deploy-able vector engines allow for increased maneuvering during combat to better position the rail guns for firing and to out-fly larger classed vessels.
Now for your review/discussion/critique. :)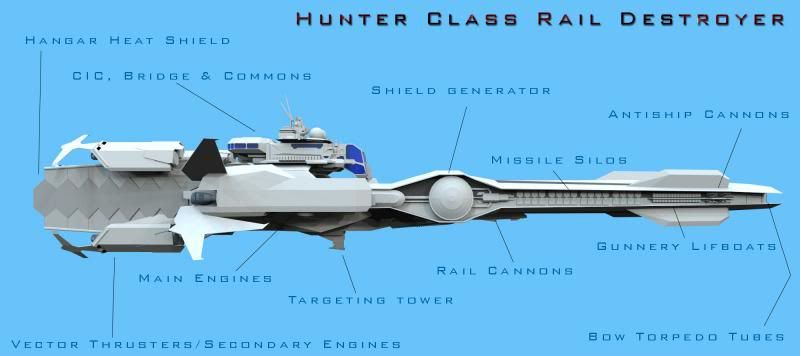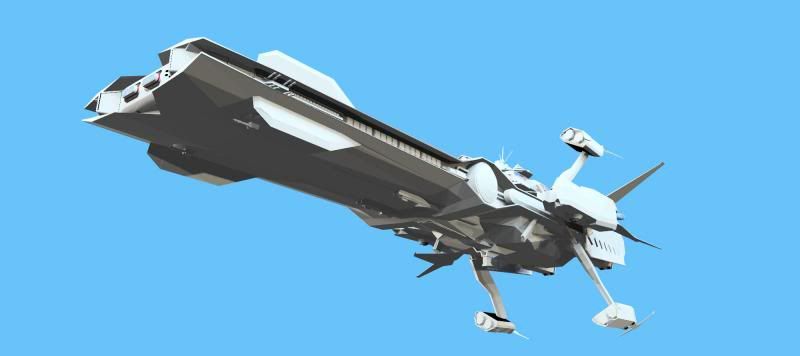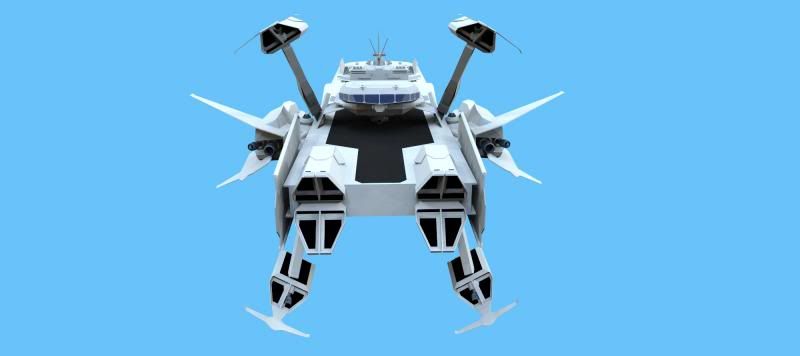 127 views.
0 replies.
Posted by

Unknown

5 years ago Jan 12, 3:11 am
Anyone else getting a SDF-1 vibe from this ship?