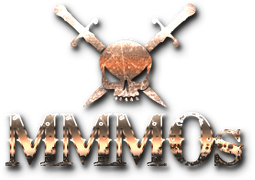 Member Since []
[See posts below for an update on
PTU v1.1.0
and
SC Alpha v1.1
]
Good day forums,
for those interested, I recorded a series of videos, raw footage, showcasing the performance and image quality of the current Star Citizen build with two different graphics settings (and using a custom user.cfg configuration for each extreme) on my system using a combination of older and newer hardware to see if I could sustain stable 60 fps, it might be useful for comparison. Feedback is appreciated!
One note beforehand: while I disabled the fps cap and Vsync in the config I am enforcing adaptive vertical sync tear control via the Nvidia control panel (because it gives me smoother gameplay). I might eventually record the low settings again without Vsync enabled and update this thread but I think the videos give a good impression of the expected performance, replicating CIG's standard settings with Vsync enabled.
The videos are best viewed in 1080p 60fps (i.e. in Chrome).
Performance in the Revel & York (formerly Deluxe) hangar:
Low:
High:
Performance in Free Flight mode:
Low:
High:
Performance in Vanduul Swarm mode:
Low:
High:
At that point I didn't bother with the multiplayer anymore, despite a fast broadband connection I frequently experience drops below 20fps there. Again, I might eventually update this thread for future builds.
The Star Citizen client version used is
v1.0.3
as of current.
My settings are as following:
1920x1080, Very High/Low graphics preset and additional user.cfg settings for both high and low settings
based on this thread
. user.cfg's are posted below. Motion blur was disabled in all settings as it's stupid and makes Youtube videos look bad.
My system specifications:
AMD Phenom II X6 1090T at 3.8GHz
16GB Corsair Vengeance DDR3 RAM
MSI GTX-970 Gaming 4G OC
Geforce Game Ready Driver version 347.52 WHQL
Samsung 830series 128GB SSD
In multiplayer and/or with AI the five year old CPU appears to be the bottleneck of the system - game optimisation and utilisation of DirectX12 would likely mitigate that issue to some extent in the future but I suppose a new build is inevitable next year. The impact of the famous memory allocation and bandwidth issue with the GPU is, I believe, apparent for the first few seconds of content streaming at highest settings and high video memory usage.
The videos were recorded with Nvidia ShadowPlay, framerate impact of ShadowPlay at 60fps, 90MB/s recording quality is 1-5 fps after the initial drop. For the performance overlay I am utilising MSI Afterburner 4.1.0/Riva Tuner 6.4.0.
user.cfg for very high settings:
https://dl.dropboxusercontent.com/u/15694318/very high - user.cfg
user.cfg for very low settings:
https://dl.dropboxusercontent.com/u/15694318/very low - user.cfg